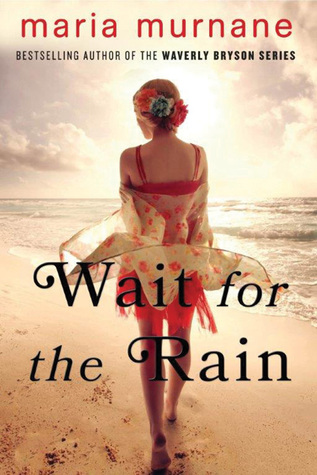 Daphne White is staring down the barrel of forty—and is distraught at what she sees. Her ex-husband is getting remarried, her teenage daughter hardly needs her anymore, and the career she once dreamed about has somehow slipped from her grasp. She's almost lost sight of the spirited and optimistic young woman she used to be.
As she heads off to a Caribbean island to mark the new decade with her best friends from college, Daphne's in anything but the mood to celebrate. But when she meets Clay Hanson, a much younger man, she ignores her inner voice warning her that she's too old for a fling. In fact, this tropical getaway might be the perfect opportunity to picture her future in a new sun-drenched light.
With the help of her friends, Daphne rediscovers her enthusiasm for life, as well as her love for herself—and realizes that her best years are still ahead.
Wait for the Rain
is a realistic and fun read of how it feels to turn 40.
The main character is called Daphne, a divorced woman and mother of a teenager. She feels like she has wasted all her time now that she
is about to turn forty.
To celebrate she and her best friends from college,
Skylar and KC,
are meeting and p
lanned a vacation to a tropical island
.
As the story follows, we see three friends having a great ti
me, becoming honest with each other and opening themselves.
This book was thoroughly enjoyable and remembered me a lot about the summer.
Maria's road to becoming an author is a little crazy. She used to work in high-tech PR but hated it, so she quit and ended up playing semi-pro soccer in Argentina for a year. While she was down there she decided to write a novel, which was something she'd always dreamed of doing. Fast forward a few years and a LOT of perseverance, and she's now the best-selling author of Perfect on Paper, It's a Waverly Life, Honey on Your Mind, Chocolate for Two, Cassidy Lane, and Katwalk. Her next book, Wait for the Rain, will be released in Feb 2015. And yes, she still plays a lot of soccer!