In the action-packed sequel to Rebel Wing, Aris battles for life and love . . . and not everyone will survive.
Aris Haan gave up everything to join the Atalantan Military: her family, her boyfriend, even her identity. In the end, though, it didn't matter that she was a war hero. When the all-male Military discovered that she was actually a woman, she was sent home and erased from history.
Now she has a chance to go back to the battlefield—as herself. But as hard as it was to be a soldier in disguise, it's even more difficult now. The men in her unit undermine her at every turn. The Safaran army has spies everywhere, perhaps even on Aris's stationpoint. And she's falling for her mysterious superior officer, Milek. But their relationship is forbidden, just stolen moments between training sessions and missions. There's no room for love in war.
Then Aris discovers that Safara's leaders have set their sights on her, Atalanta's hero. And she must find them before they find her . .
Storm Fall by Tracy Banghart
(Rebel Wing #2)
Published by: Alloy Entertainment
Publication date: December 16th 2014
Genres: Science Fiction, Young Adult
Rebel Wing (Rebel Wing #1)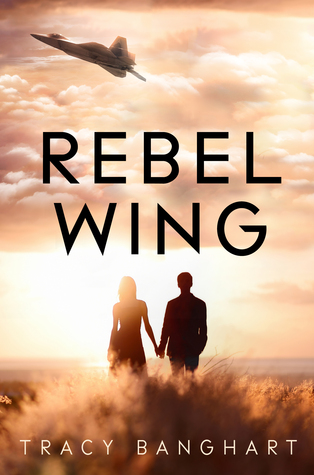 The Dominion of Atalanta is at war. But for eighteen-year-old Aris, the fighting is nothing more than a distant nightmare, something she watches on news vids from the safety of her idyllic seaside town. Then her boyfriend, Calix, is drafted into the Military, and the nightmare becomes a dangerous reality.
Left behind, Aris has nothing to fill her days. Even flying her wingjet—the thing she loves most, aside from Calix—feels meaningless without him by her side. So when she's recruited to be a pilot for an elite search-and-rescue unit, she leaps at the chance, hoping she'll be stationed near Calix. But there's a catch: She must disguise herself as a man named Aristos. There are no women in the Atalantan Military, and there never will be.
Aris gives up everything to find Calix: her home. Her family. Even her identity. But as the war rages on, Aris discovers she's fighting for much more than her relationship. With each injured person she rescues and each violent battle she survives, Aris is becoming a true soldier—and the best flyer in the Atalantan Military. She's determined to save her Dominion . . . or die trying.
This is a new release of the previously self-published title Shattered Veil.
Award-winning author, Army wife, and mom Tracy Banghart has an MA in Publishing and an unhealthy affection for cupcakes. Her quiet childhood led to a reading addiction, writing obsession, and several serious book boyfriends. She writes novels featuring strong women, realistic romances, and tight female friendships because she believes in cultivating worlds where women support rather than compete with one another, and first kisses happen en route to new adventures, instead of in lieu of them.